Mobiasbanca – OTP Group S.A.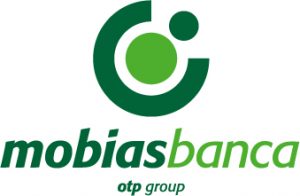 Present on the local market since 4 July 1990, Mobiasbanca is the 4 th largest universal bank on the Moldovan banking market, being active in the retail and corporate segment as well.
On 25 July 2019, OTP Bank, the largest banking group in Hungary, became the main shareholder of Mobiasbanca, by acquiring 96,6% stakes from Groupe Societe Generale.
Following Moldova's accession, OTP Group – one of the most stable and reliable financial services providers and a dominant banking player in the Central and Eastern European market – is already present in 11countries in the region.
OTP Group is serving 18,5 million clients with more than 35,000 employees and has a network of over 1,400 branches. OTP Bank is the largest commercial bank in Hungary with a market share of 26% by total assets.
The profitability of OTP Group in terms of ROE is the highest among European banking groups. OTP Group grants services in the field of insurance, real estate, factoring, leasing and asset management, investment and pension funds.